Crete's culinary landscape is rich in sweet pastries, pies, cakes, and treats for the whole family. Children will appreciate syrup or honey-drenched cakes and cookies, chocolate desserts, spoon sweets, and even yogurt topped with seasonal fruit and honey every day.
Ice cream is available everywhere in the warmer months – from the end of March until October – and in supermarkets year-round. However, buying or ordering in tavernas, pastry shops, and cafes locally produced ice cream made with goat's milk and enhanced with natural fruit flavors would be best.
Here are other Cretan sweets kids will love on the island:
Bougatsa: The best places to enjoy authentic Cretan bougatsa – a breakfast pastry (sweet or savory) made with phyllo and filled with local mizithra cheese are in Heraklion at Phyllosophies and Kirkór and in Chania at Iordanis Bougatsa, the oldest in the city, or Bougatsa Chania.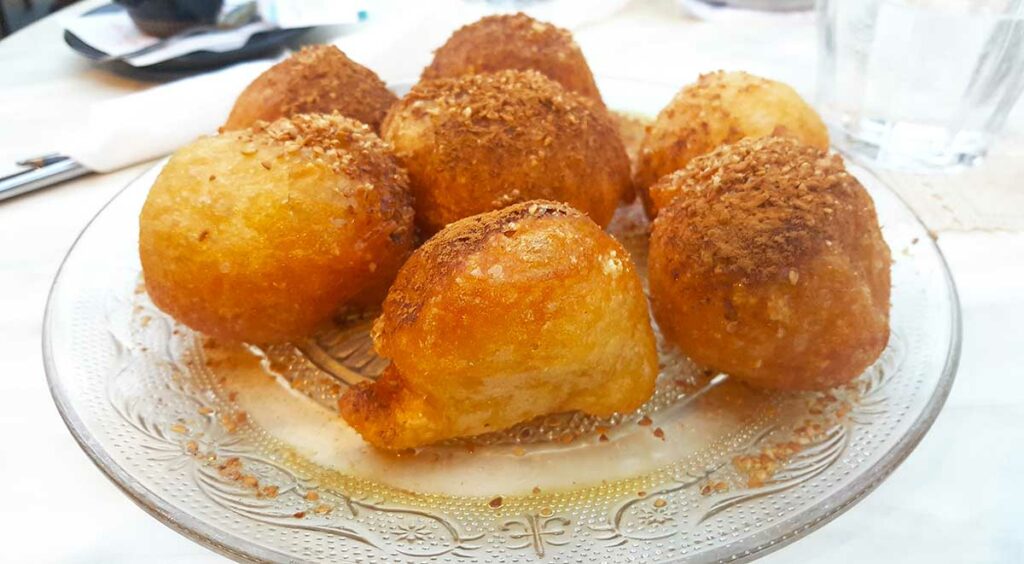 Cretan-style loukoumades are tiny donuts made of wheat dough, fried until golden, coated with sugar syrup, dusted with cinnamon, and sprinkled with roasted sesame seeds. The traditional Greek recipe calls for honey instead of sugar syrup. However, Cretans usually eat loukoumades during the Lent season: fasting before Easter, when they abstain from animal source foods (ASF) like fish, meat, milk, eggs, and honey.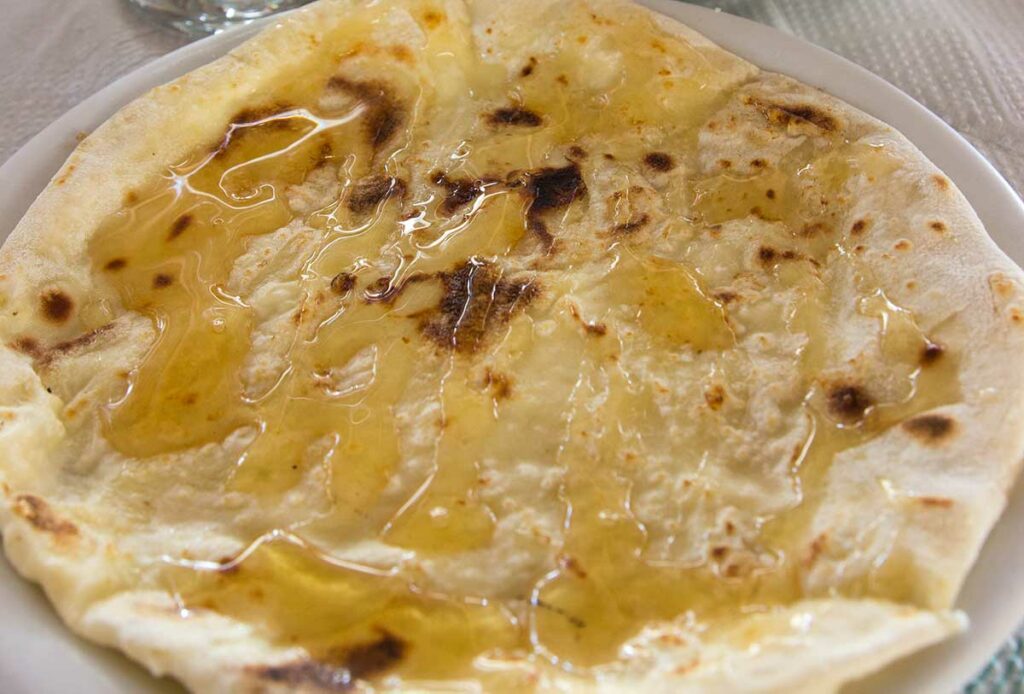 Sfakian pies: Traditional in the Sfakia region of Crete, these simple pies are made with a simple dough flavored with raki, filled with xynomizithra Cretan cheese (alternatively anthotyro or mizithra soft cheeses), then rolled thinly and fried until golden. They are served hot, drizzled with Cretan thyme honey. You can find the recipe on our blog and recipes for two other traditional sweets kids will love in Crete: kalitsounia (sweet cheese pies) and kourabiedes (Christmas cookies).
Galaktoboureko is a phyllo pastry filled with vanilla and citrus-flavored semolina custard, baked, and then drenched in a sugar syrup spiced with orange or lemon juice. Here's an original recipe from the Mills of Crete. You will also find original Cretan galaktoboureko in local bakeries, pastry shops, and cafes.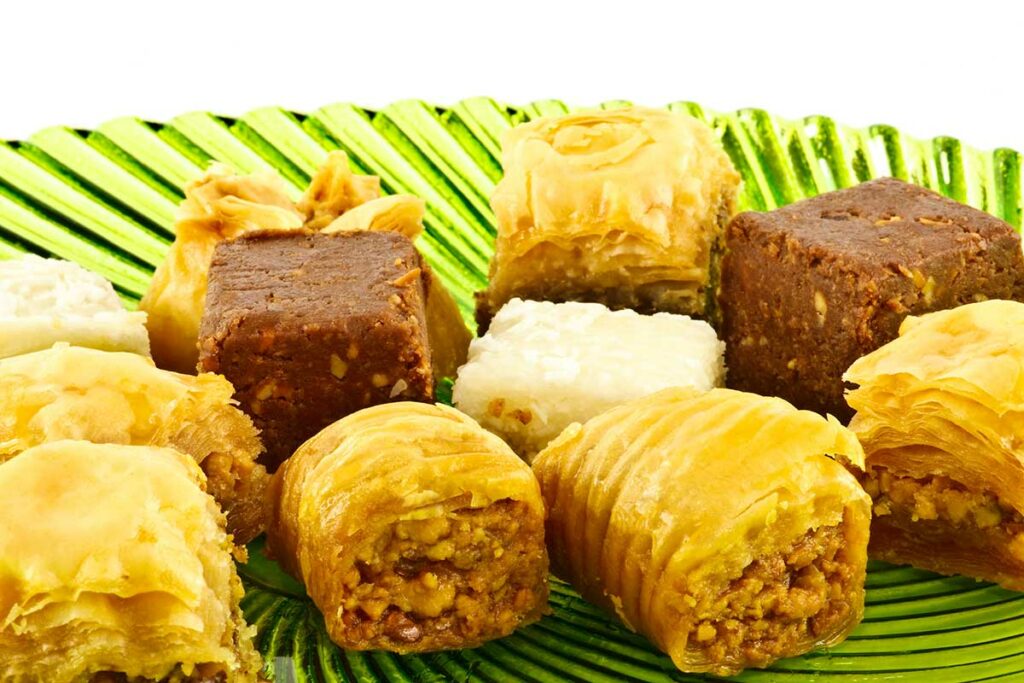 Baklava: This product is fresh in bakeries and pastry shops or packaged in souvenir shops and supermarkets. The original Cretan baklava – a distant ancestor of today's Greek baklava – was a bit different, using soft dough instead of phyllo sheets and filled with honey, hazelnuts, roasted almonds, poppy seeds, roasted sesame seeds, and nuts. The syrup had sugar, lemon juice, honey, water, and whipped cream. Here is a recipe.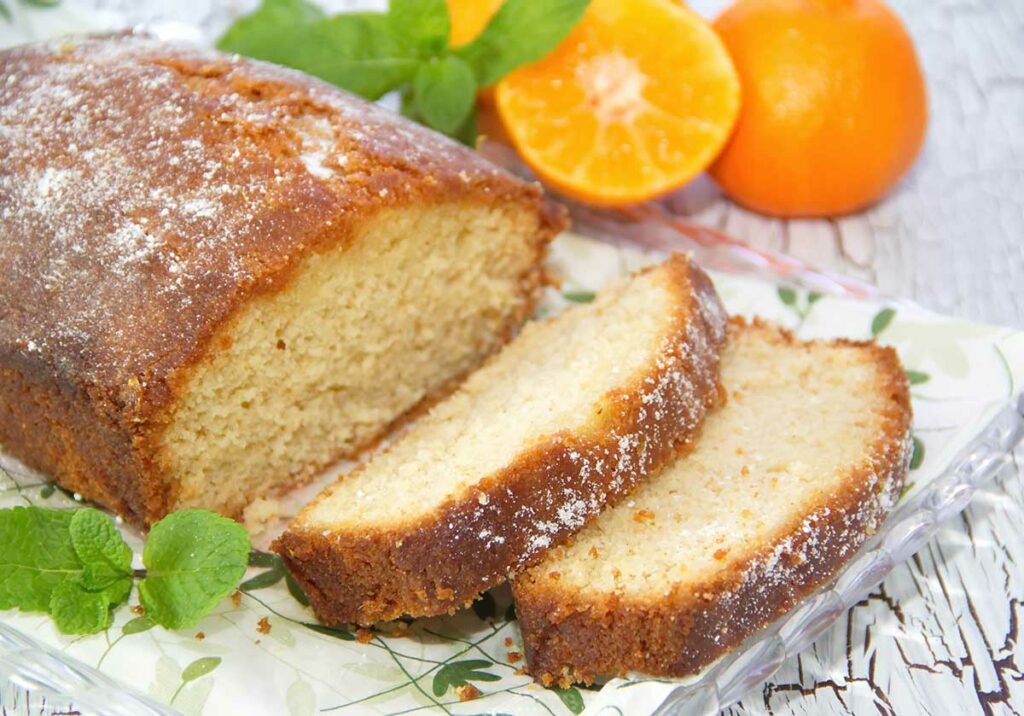 Portokalopita is a traditional Greek cake flavored with orange zest and juice, then generously drizzled with orange-scented syrup. Add crushed phyllo to the cake batter to supplement the flour. My Greek Dish has an exceptional recipe with step-by-step instructions and tips to make a delicious portokalopita.
Spoon sweets are also favored in Crete to preserve seasonal fruit. We published a grape spoon recipe on our blog if you want to try making it at home. In Crete, you can find sweet spoon preserves in all supermarkets and souvenir shops: look for wild figs, bitter oranges, bergamot oranges, quinces, sour cherries, etc. Sweet spoon desserts are excellent as topping on ice cream, Greek yogurt, and pancakes.
Treat your little ones to seasonal fruit whenever you are on the island. Try Cretan bananas from Malia, oranges from Fodele, carob sweets, kiwi from Chania, quinces from Chania, and pomegranates that grow all around Crete. Also, eat grapes and raisins, and celebrate your summer with fresh watermelon. You can use fresh or dry fruit and nuts to top your breakfast yogurt and sweeten it with honey or carob syrup instead of sugar.
If you want a unique treat, try tahini mixed with honey. A spoonful daily will boost your energy, immune system, and bone strength, as the product contains antioxidants, calcium, magnesium, zinc, and fiber. You will find jars with the mix in supermarkets, markets, and souvenir shops.
Remember that citrus fruits are available year-round on Crete Island, so take advantage of this opportunity to drink freshly squeezed juices or eat raw fruit every day while you are here.
Another insider's tip: do not order desserts in tavernas and restaurants. They will arrive promptly, after your meal, as a courtesy from your hosts.