Fodele Beach & Water Park Holiday Resort is a "bike-friendly" resort, officially organized by the the Hellenic Society for the Protection of Nature (HSPN) and non-profit Nattour through their "Bike Friendly Hotel" initiative.
The "Bike Friendly Hotel" initiative informs active travelers who visit Greece and want to explore the country cycling where to find hotels that cater to their needs. To qualify for a Bike Friendly Hotel label, resorts and hotels need to meet several conditions, including offering maps with cycling routes free of charge, having safe bike parking, and much more. Fodele Beach & Water Park Holiday Resort is listed on the Bike Friendly Hotel website.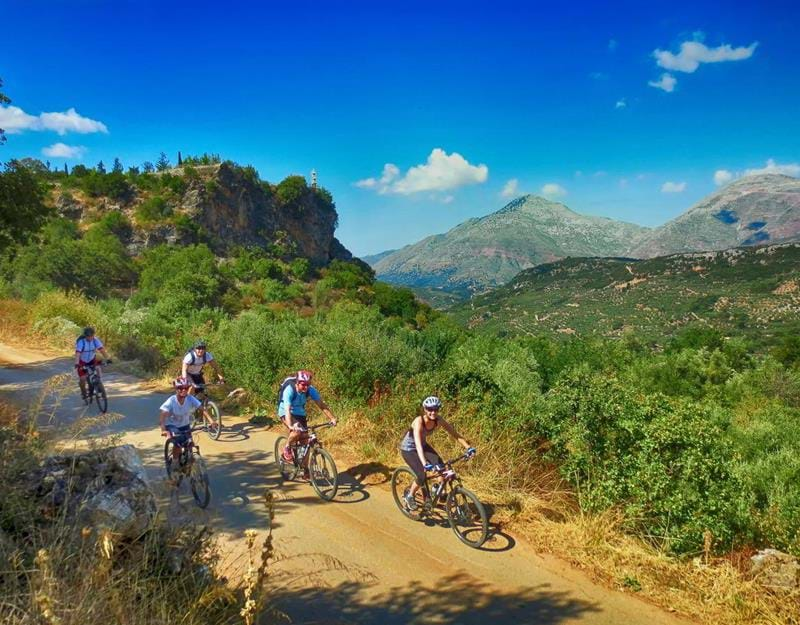 Bike friendly facilities offered by Fodele Beach & Water Park Holiday Resort
Indicated route map of cycling routes in the area in digital and printed form
Safe bike deposit area or 24 hr reception service/cleaning bike service
Bike toolset available at all times
Daily washing/drying service
The hotel operates rental and repair bike shop service
One-night offer stay per visitor (when the cyclist travels)
Bike renting facilities inside the hotel
Partnership with local bike rental & service shop that operates guided bike tours
Bike rack inside the hotel
E-bike charging station
Lunchbox preparation on site (including fruits, sandwiches energy drinks & gels)
Gym
Wellness facilities like Sauna and Spa
Eco practices – Green Key label
The resort partnered with Joyride to offer a complete guide off-the-beaten-path, delivering the most inspiring cycling experiences on Crete.
Besides offering excellent bike-friendly facilities, the resort offers other outdoor recreational activities, including watersports like jet skiing, wakeboarding, flyboarding, SUP (stand up paddleboarding), canoeing, as well as more entertaining banana rides. The resort partners with the "staywet" professional diving center will let you experience the thrill of breathing underwater and the sensation of weightlessness in the sea.
You can also play beach volleyball, beach soccer, and other sports at the resorts. A special children's club keeps our youngest guests entertained with all kinds of age-appropriate activities indoors and outdoors.