A family vacation is a terrific way to build lifelong memories, especially when your destination offers a plethora of fun-filled activities for young and old. Fodele Beach & Water Park Holiday Resort offers many entertainment options and active pursuits for all ages.
While a family vacation has the potential to plant in the minds of the little ones rich childhood memories, parents may experience stress and even parental burnout during the first days because of disrupted schedules, long-distance traveling, and all sorts of unpredictable events that make the journey less pleasant than one imagined. Therefore, even the most dedicated parents need some quiet decompression time now and then.
So, when parents want a few moments of "me time," the resort's specially designed facilities and entertainment for the little ones will ensure that everyone has an enjoyable day.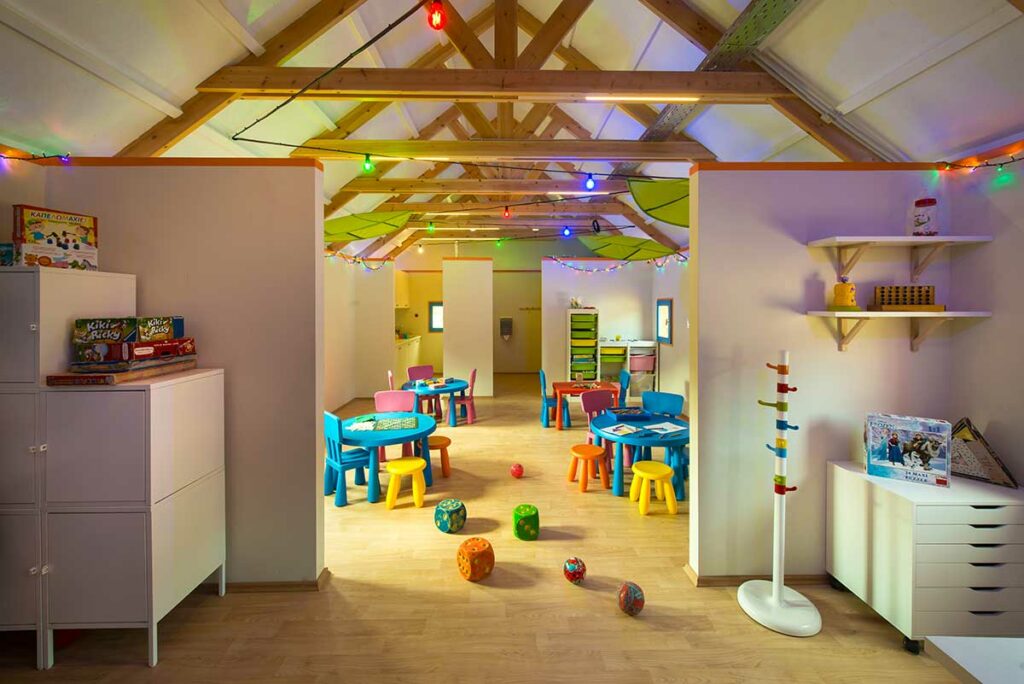 Parents can relax knowing their children can play in a safe environment at the Fodele Beach & Water Park Holiday Resort Kids' Club. Here, youngsters can partake in educational activities, creative crafts, and age-appropriate games indoors or outside on a well-groomed playground.
The Kids' Club fenced playground, suitable for children between four and twelve, features a mini football court (soccer), slides, a seesaw, and mini-obstacle courses that inspire children to stay physically active, making exercise fun and helping them develop and enhance strength and balance. There is also a pool for splashing fun and time in the sun – so do apply sunscreen on the little ones before they come here.
Indoors, the Kids' Club is a colorful space full of wonder. There are tables to sit and play board games, draw, or participate in crafting activities proposed by the club's activity team. There are many games to choose from, most of them international favorites like Scrabble, skittle throwing games, dice games, building blocks, etc.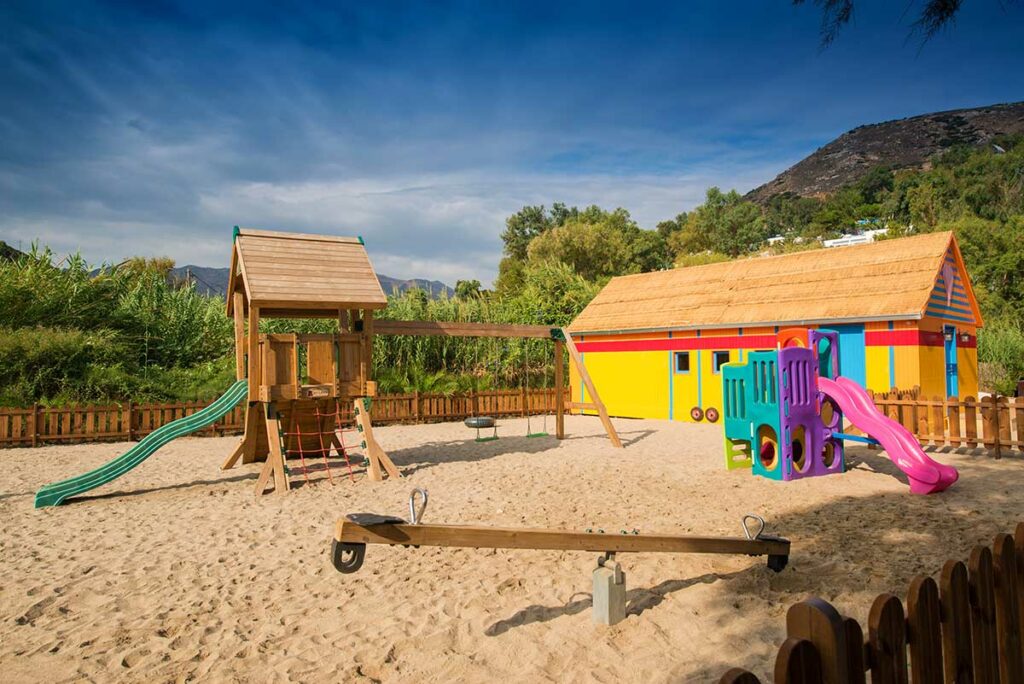 The activity team will also organize activities for the little ones: face painting, quizzes and contests, puzzles and board games, song and dance, local history, cooking classes, and all sorts of thematic events. In addition, our little guests can also enjoy interactive video games or arcade games, beach games, and many other imaginative pursuits.
A resort staff member supervises activities at the Kids' Club; however, if you want extra peace of mind, you can book babysitting services (at an additional charge) through our Guest Relations desk.