Fodele is a small hamlet with a beautiful beach and abundant greenery at the heart of the village, past the fragrant orange groves and the valley that separate the main residential zone from the Fodele Beach & Water Park Holiday Resort.
Size alone makes Fodele enough to get to know in just a couple of days, but for the adventure-seekers and sports lovers, this part of Crete has plenty to offer, from beach walks to forest hikes, memorable car or quad rides to boat trips and discovery tours. When you are an active traveler, how will you spend your time on Crete?
First, get to know the sports and dynamic pursuits available at Fodele Beach & Water Park Holiday Resort.
Watersports
Perched right above the sandy beach of the village, Fodele Beach & Water Park Holiday Resort is well-known for its exceptional setting that offers access to the crystalline waves of the Cretan Sea – and with this, it provides all kinds of opportunities and gear for all sorts of water sports enthusiasts: the thrill seekers, those who prefer balance, the skilled and the first-timers, and also for the ones who just want to try-it-once. Our offer includes jet skis, water skiing and wakeboard classes, flyboarding, bananas, and fly fishing, canoes, paddleboats, and SUP.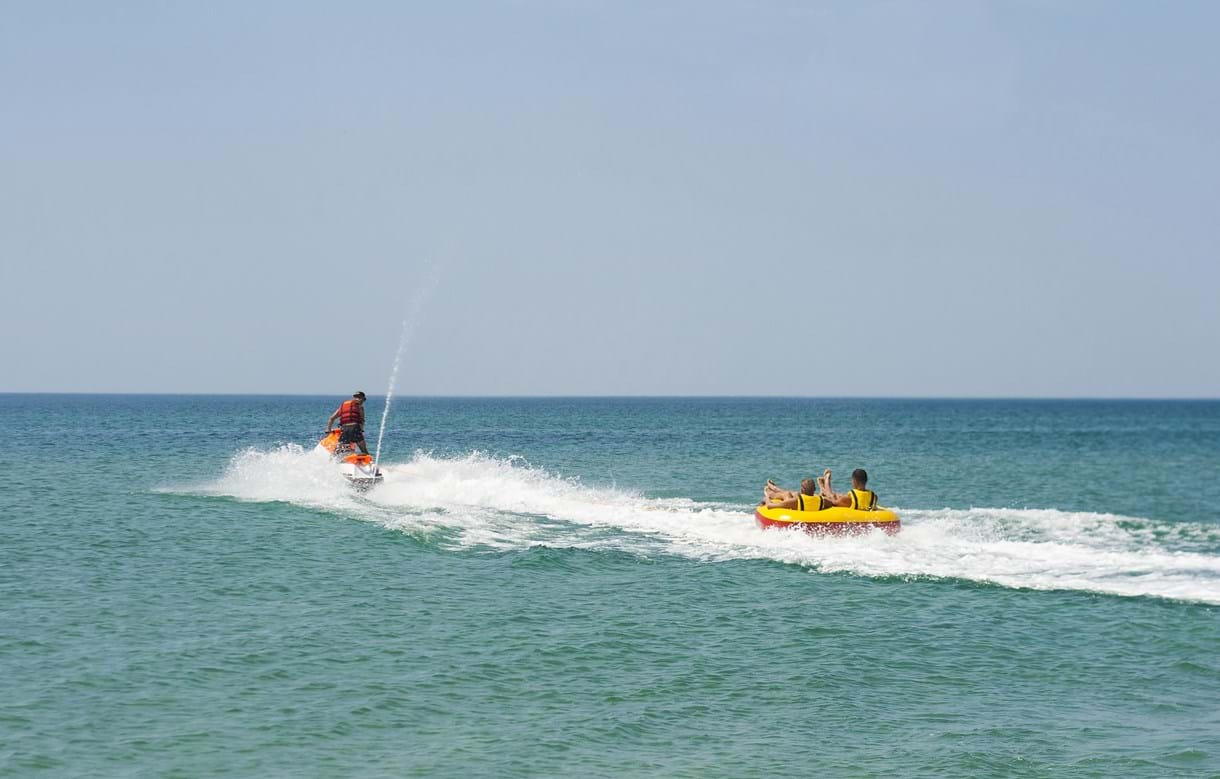 Scuba diving
Through a partnership with the Stay Wet PADI scuba center, we can offer our guests access to a sought-after pastime in Cretan waters. The center caters to both beginners and certified divers.  The best motivation to dive into the Fodele Reef and in the Mediterranean waters of Crete comes from Stay Wet:
"Groupers, starfish, colorful sponges, octopus, moray eels and other Mediterranean fish and plants can be seen during your trip under water. Occasionally dolphins, small stingrays, barracudas, and seahorses will join you. The underwater world of Crete is rich of slopes, caves, cliffs and offers a wide range of spectacular dive sites for divers of all levels."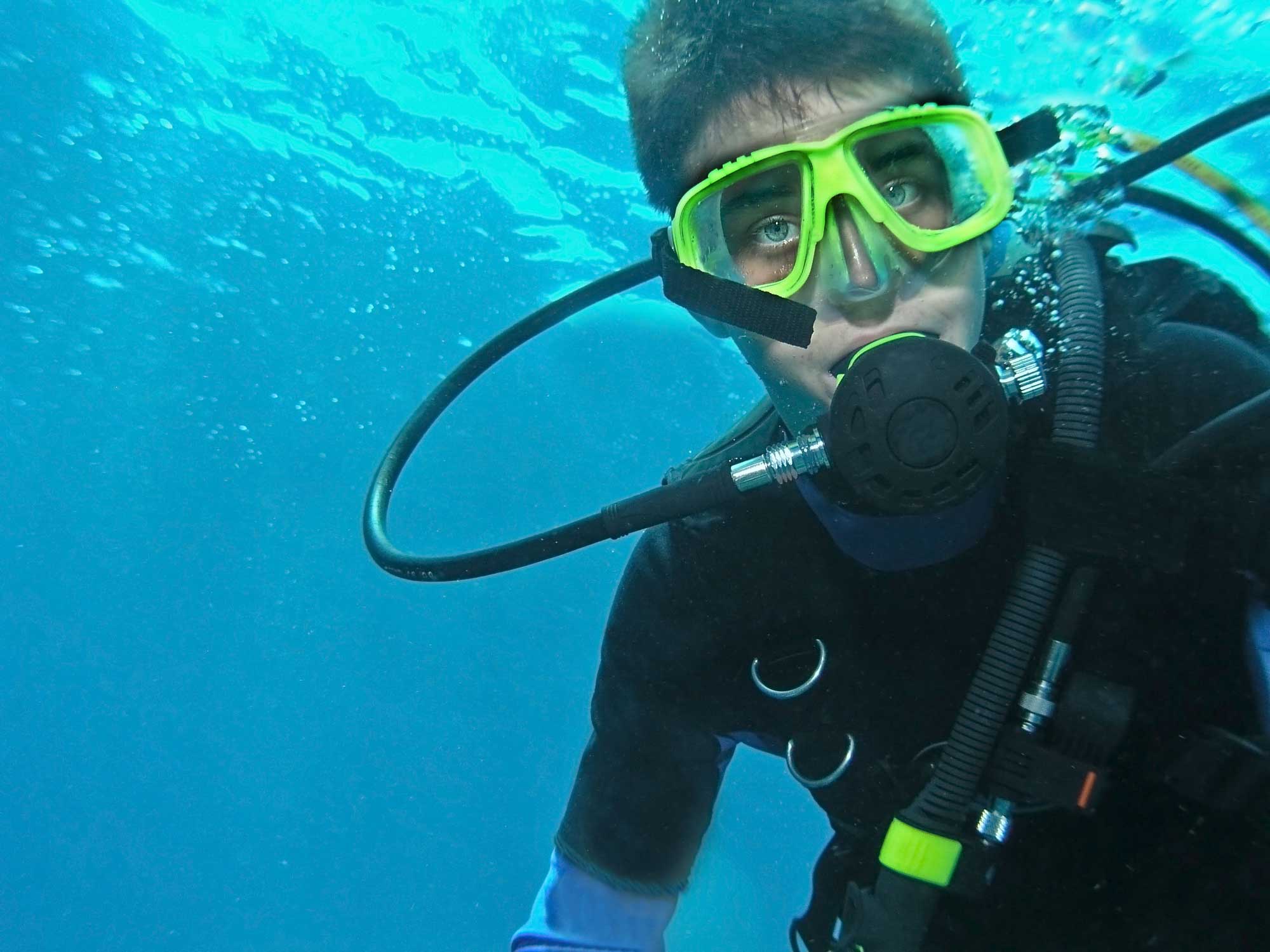 Cycling
Fodele Beach & Water Park Holiday Resort is a bike-friendly hotel. We partner with Joyride to offer inspired cycling experiences, including off-the-beaten-path tours through the countryside, mountain-bike tours, and other adventures. Alternatively, you can rent a bike and enjoy a self-guided tour of Fodele. More information on our blog.
Sports at the resort
Even if you are not leaving the grounds of the Fodele Beach & Water Park Holiday Resort you will find plenty to do if you love sports. We have a dedicated animation team to bring you together with other sports enthusiasts for aerobics, Zumba, dance challenges, boccia, beach soccer (football), beach volleyball, and even water polo games. In addition, with have two tennis courts, a basketball court, and a mini-golf course next to the waterpark. You can play table tennis or participate in archery lessons too. We also have many contests and sports competitions if you enjoy a good challenge.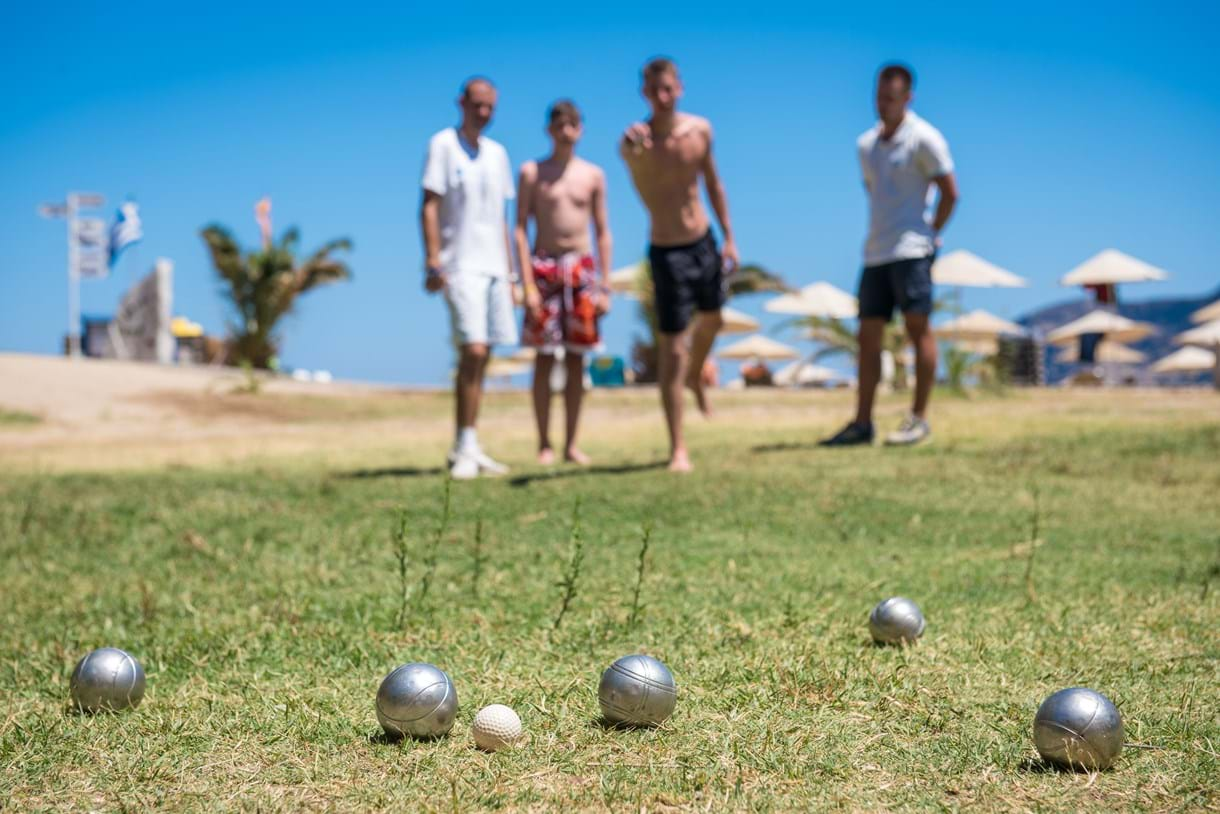 Gym and fitness room
Our gym is equipped with Cybex and Technogym gear and has excellent conditions for guests who want to continue a full fitness power-training regimen when they stay at Fodele Beach & Water Park Holiday Resort. There's a list of available equipment on our website, shall you require more information.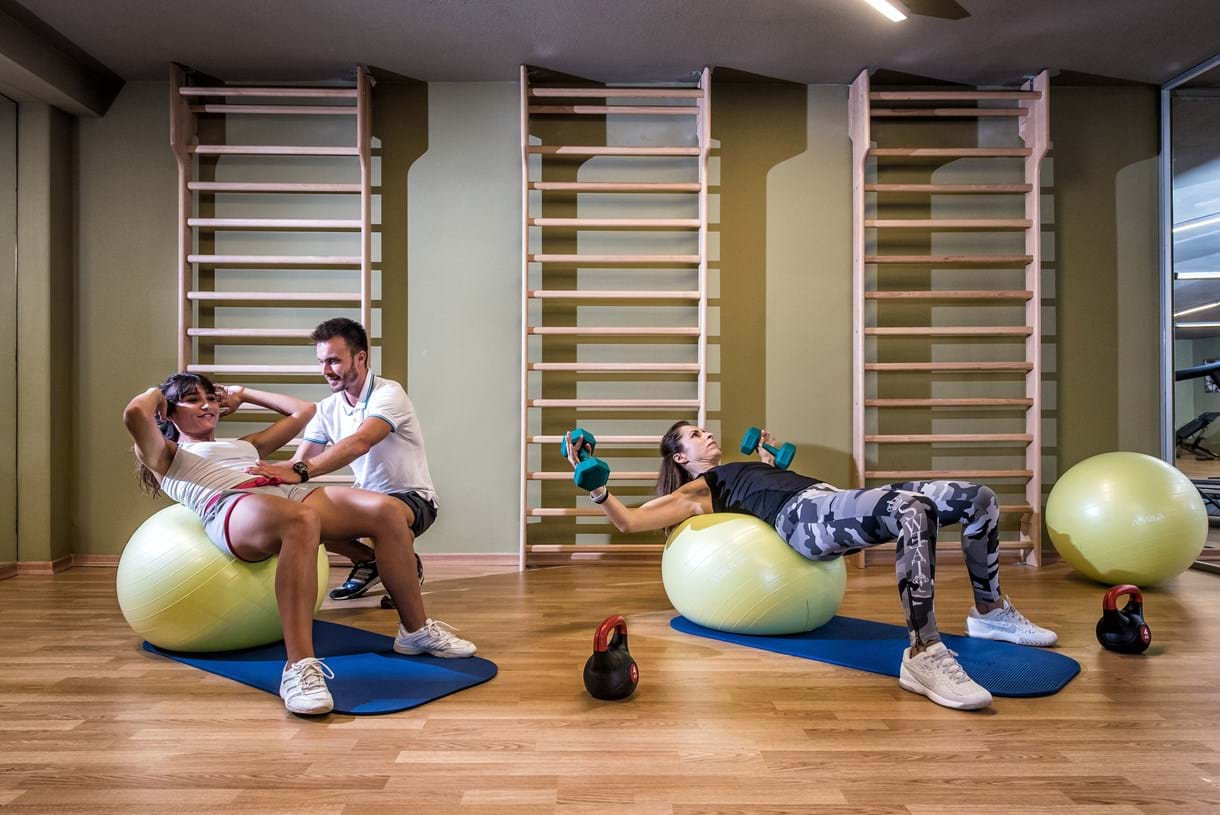 Waterpark
Mostly considered an entertainment feature of the resort, the waterpark brings fun and a serious workout together in the same activity.  You exercise every time you climb up the steps to access the top of the water rides and then, the way down into the pool rewards your effort with an exciting slide.
And, at the end of a very active day in Fodele, you can always book a spa package to relax from our Cretan Signature Treatment Collection.