When you stay at Fodele Beach & Water Park Holiday Resort you enjoy special, luxury treatments designed by experts from Aegeo Spas.
Aegeo Spas have designed a series of special treatments inspired by Greek traditions to offer you a unique wellness experience, wherever you stay where there is a partner spa or a signature Aegeo Spa.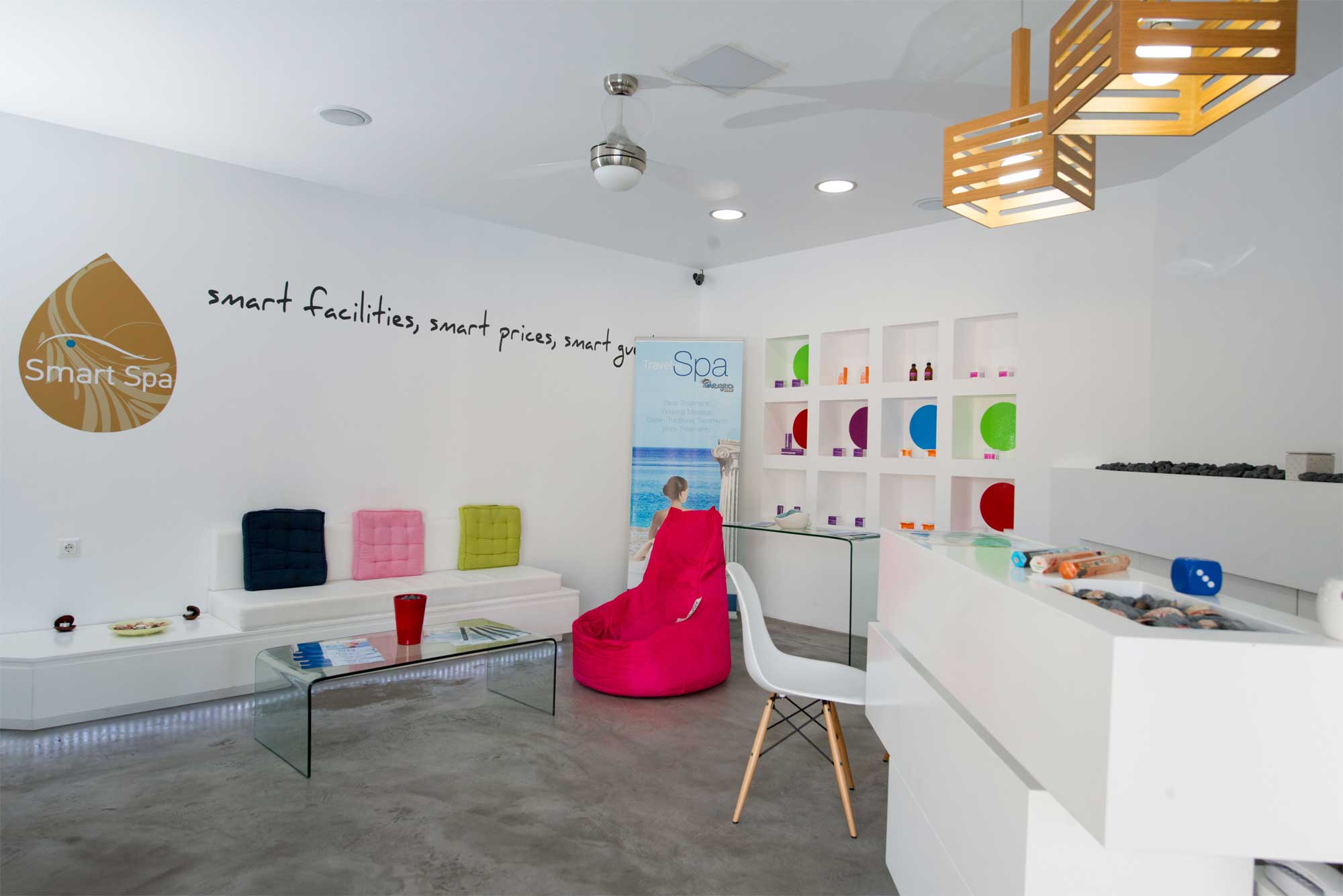 The wellness center at Fodele Beach & Water Park Holiday Resort is designed with your wellbeing in mind. We've created a relaxed environment devoted bathed in natural light and decorated with colors that inspire positive balance to set the mood for a treatment that will help you relax and find your balance.
The wellness center offers holistic treatments and therapies that go beyond beauty and focus on health, stress reduction, recuperation, anti-age, and wellbeing by using pure and natural products. We encourage you to try our "Cretan Signature Treatment Collection" based on Cretan herbs, honey, pure olive oil, and grapes. This collection is unique in the world, and it is only available to our guests.
Aegeo Spas offer a wide range of signature spa packages, and some of them are designed to make your journeys as pleasant and stress-free as possible. You can get the "Ultimate Journey" treatment, a heavenly anti-stress face and body experience, only available at Aegeo Spas:
Aromatic oils dance across the skin in a symphony of texture and scents, soothing and polishing your body from top to toes. This synergy continues with a blissful, nurturing massage therapy enriched with pomegranate oil. The ritual concludes with a perfect care for eyes and lips.
You can find all available Aegeo Spa treatments in this PDF brochure.
The Fodele Beach & Water Park Holiday Resort wellness center called Smart Spa is specially designed for multiple treatments such as face and body massages, face and body beauty treatments scrubs, wraps, manicures, and pedicures. Our spa staff will guide you to select therapies to suit your needs and requirements.