A group of top Russian diplomats staying at the Fodele Beach and Water Park Holiday Resort for the 25th year in a row was honored by the management of the hotel for customer loyalty.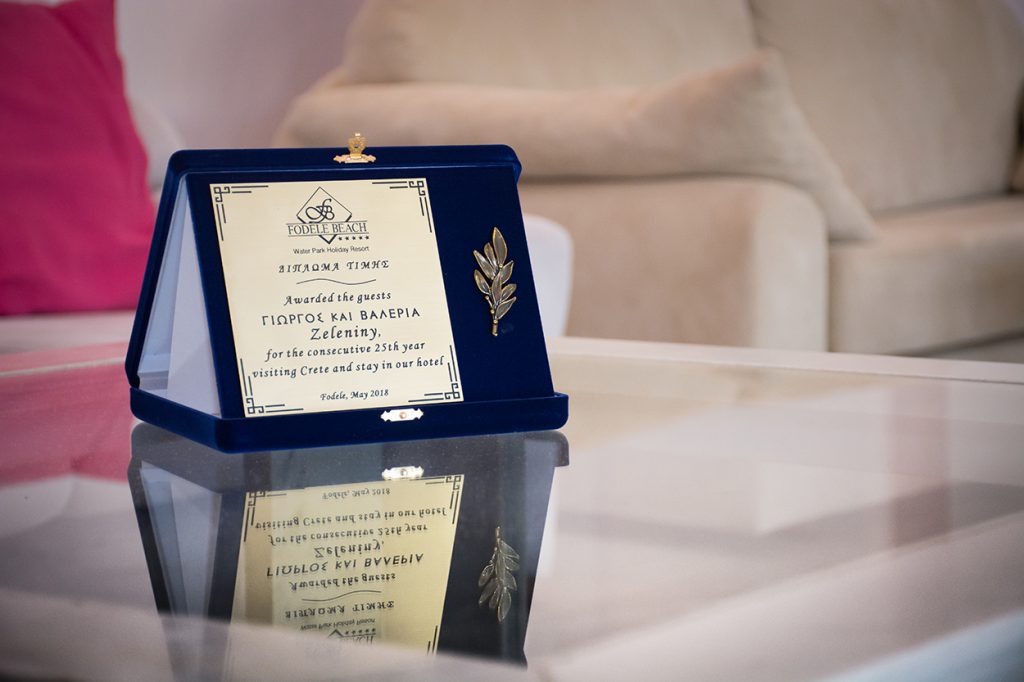 The Russian diplomats, who have served in senior positions at Russian Embassies all over the world and in Athens, choose Crete and Fodele Beach and Water Park Holiday Resort for their holidays for 25 years in a row. The management and the executives of the resort organized a small celebration to honor the diplomats. On this occasion, Mr. Stelios Giannikakis handed a commemorative plaque to Mr. Gueorgui Zeleniny and his wife Valeria, wishing them well and 25 more returns to Crete in the years to come.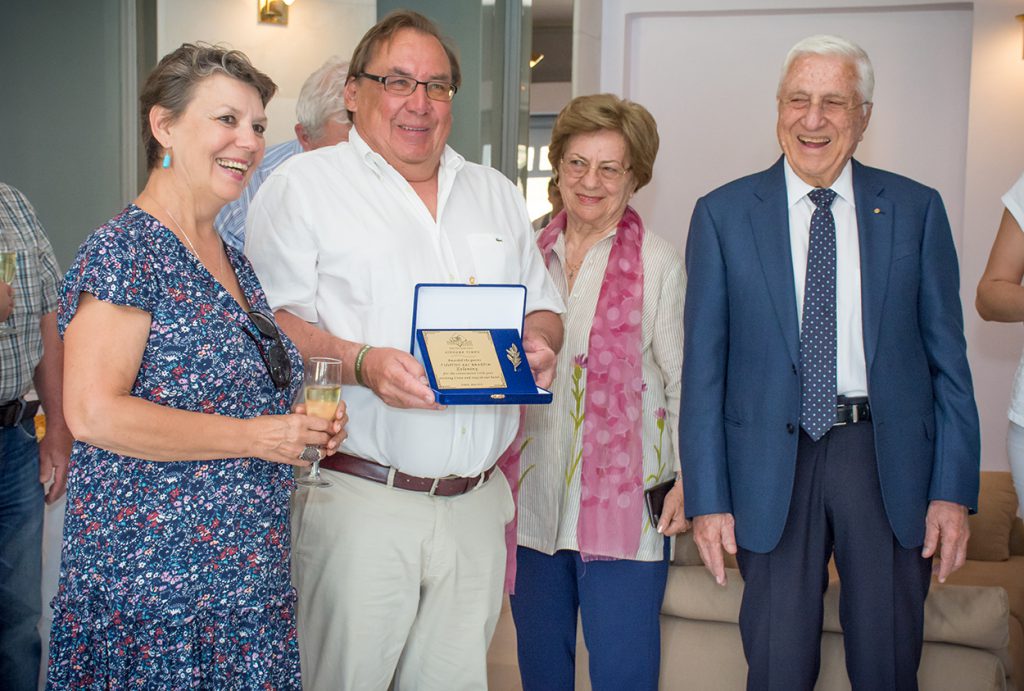 Mr. Gueorgui Zeleniny thanked Mr. Stelios and Mrs. Lilika Giannikaki for the honor, as well as Mr. Lambros Mavrogenakis, stressing that the reason for continually choosing Fodele Beach and Water Park Holiday Resort is the unique hospitality that its staff offers.
"In Crete, you have your own sun, sea, history, and culture, but above all, we count on the way you care for your visitors. You have won us with your true, genuine hospitality and we sincerely thank you for it," the Russian diplomat said.