A son of Crete, El Greco was most likely born in Fodele, in the house that currently hosts the Museum of El Greco:
"The place where I was born is surrounded by orange trees, springs of drinking water, and a Byzantine church," said the artist in a letter in 1606.
It is the very description of the edifice housing the museum in Fodele today and the small 11th-century Byzantine cruciform Church of Panagia just a few steps outside the gates of the museum.
His real name was Domḗnikos Theotokópoulos (Δομήνικος Θεοτοκόπουλος), and he usually signed his paintings with his full name, adding Κρής (Krḗs for Cretan), which showed national pride and respect for his homeland.
Although born on Crete Island during the Venetian occupation, he left his home to study art, first in Venice, then in Rome, and later he moved to Toledo, Spain, where he remained until his death on April 7, 1614.
In Crete, El Greco trained as an icon painter. After his move to Venice in 1567, he studied Renaissance painting, focusing on elaborate narratives. An outstanding example of his work from his time spent in Venice in Rome is Christ Healing the Blind, currently at The Metropolitan Museum of Art in New York, USA. Two other works on the same subject exist, one at the Galleria Nazionale di Parma in Italy and the other on display at Gemäldegalerie Alte Meister, Dresden, Germany.
In Rome, El Greco lived for about six years in the palace of Cardinal Alessandro Farnese; however, he moved to Madrid in 1576 as he failed to pursue a Roman career after criticizing Michelangelo's abilities as a painter, as related by Francisco Pacheco del Río:
"Where I found myself amazed (…) asking Domenico Greco in 1611, Which is harder, drawing or colouring? He answered colouring. And this is not as amazing as hearing him talk with such a low appreciation about Micael Ángel (being him the father of painting) saying that he was a good man, but couldn't paint." (Herrera & Muñoz, 2017, pg. 185)
Perhaps El Greco's low opinion of Michelangelo's abilities prevented him from receiving any commission for altarpieces during his six years in Rome.
Only in Toledo the artist received the respect and recognition he deserved. His work from the time, View of Toledo, is held at The Metropolitan Museum of Art in New York and is not an exact depiction of the city but a personalized view before or after the storm. Those familiar with Toledo will notice that some of the city's landmarks are not in their actual place but moved to create a unique dynamic, "more of a symbol of the city rather than the geographical view," as The Met's Curator for Southern Paintings, Xavier Salomon, describes it.
In Toledo, El Greco received commissions for three altarpieces for the Church of Santo Domingo el Antiguo from Diego de Castilla, dean of Toledo Cathedral.
Another work by El Greco, El Espolio (The Disrobing of Christ), can be seen today on the High Altar of the sacristy of the Cathedral of Toledo.
Another famous work by EL Greco, El Entierro del Conde de Orgaz (The Burial of the Count of Orgaz), can be admired inside the Iglesia de Santo Tomé in Toledo. Art critics consider this the artist's greatest masterpiece.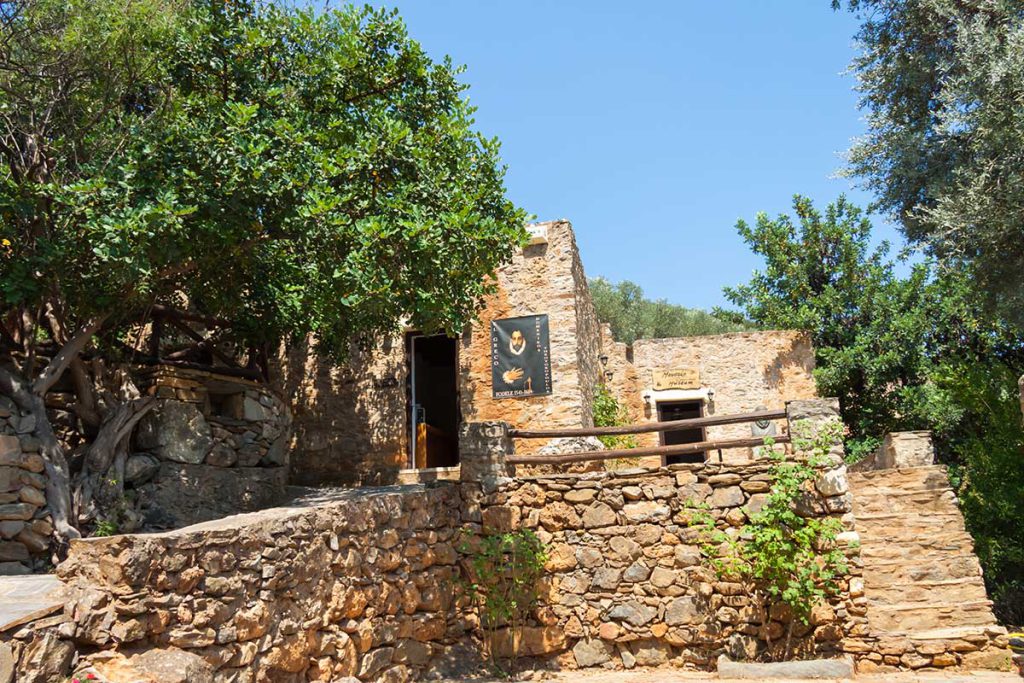 Although the Museum of El Greco in Fodele does not house any original works by the master, the excellent reproductions – mainly icons – are enough to give you an idea of the artist's Mannerist style and his view of art as higher than the human spirit. The museum is open daily from 9:00 a.m. to 7:00 p.m. from the beginning of April until the end of October (closed in winter).