Fodele is quaint and peaceful, a traditional village with welcoming people faithful to their roots. It stretches from the coast up to the mountains where you will find the Monastery of Saint Panteleimon.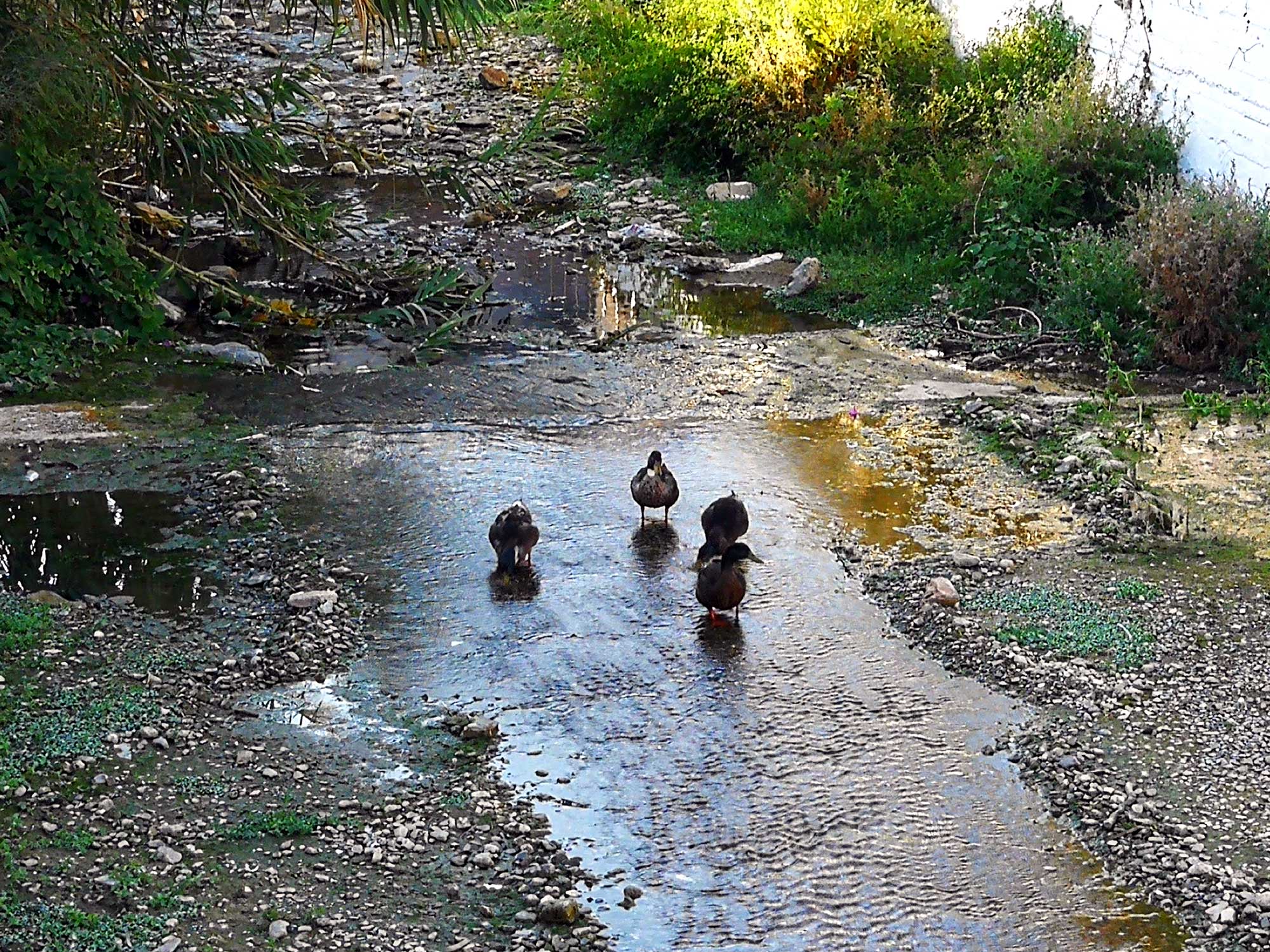 In this roundup:
Pantomantris River
Taverna Giasemi
Cretan Fodele House souvenir shop
Local designer shop by Kate
Souvenir Street
Sculpture park
Fodele forest
Fodele playground
The village is traversed by the Pantomantris River, which is a highlight when you sit down at one of the local tavernas to eat traditional fare. It's somewhat bucolic to watch the ducks and geese wobble their bodies up and down the stream looking for something to gulp.
The local taverns are family-owned and run, and the proprietors are related, although they compete regularly. Each eatery is known for something special: Giasemi for lamb chops, Domenico for fresh orange juice, and so on.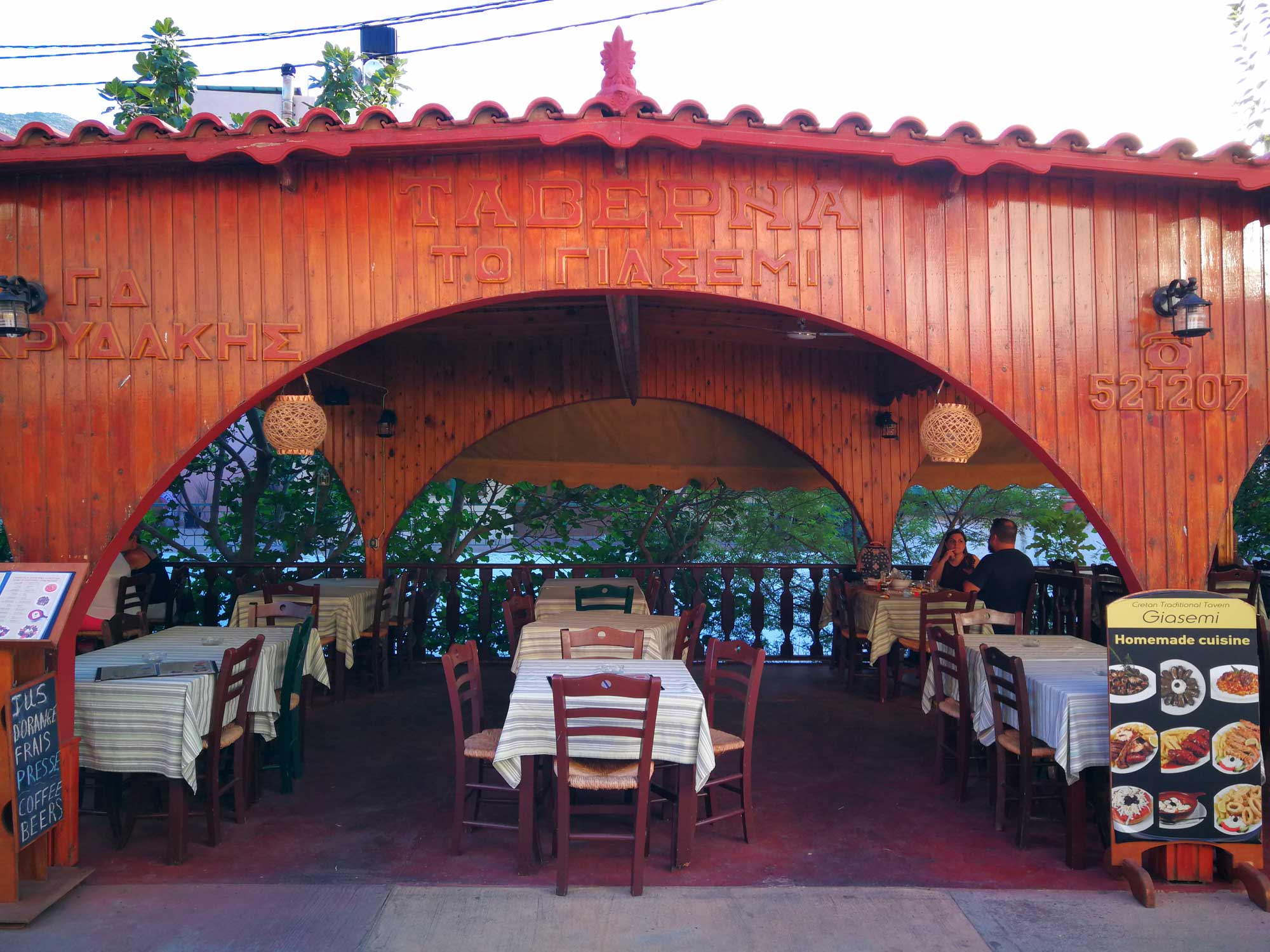 The main street traversing the village is a shopper's paradise. It has many shops selling Cretan artisanal goods, as well as art, olive oil, sweets, and all kinds of souvenirs.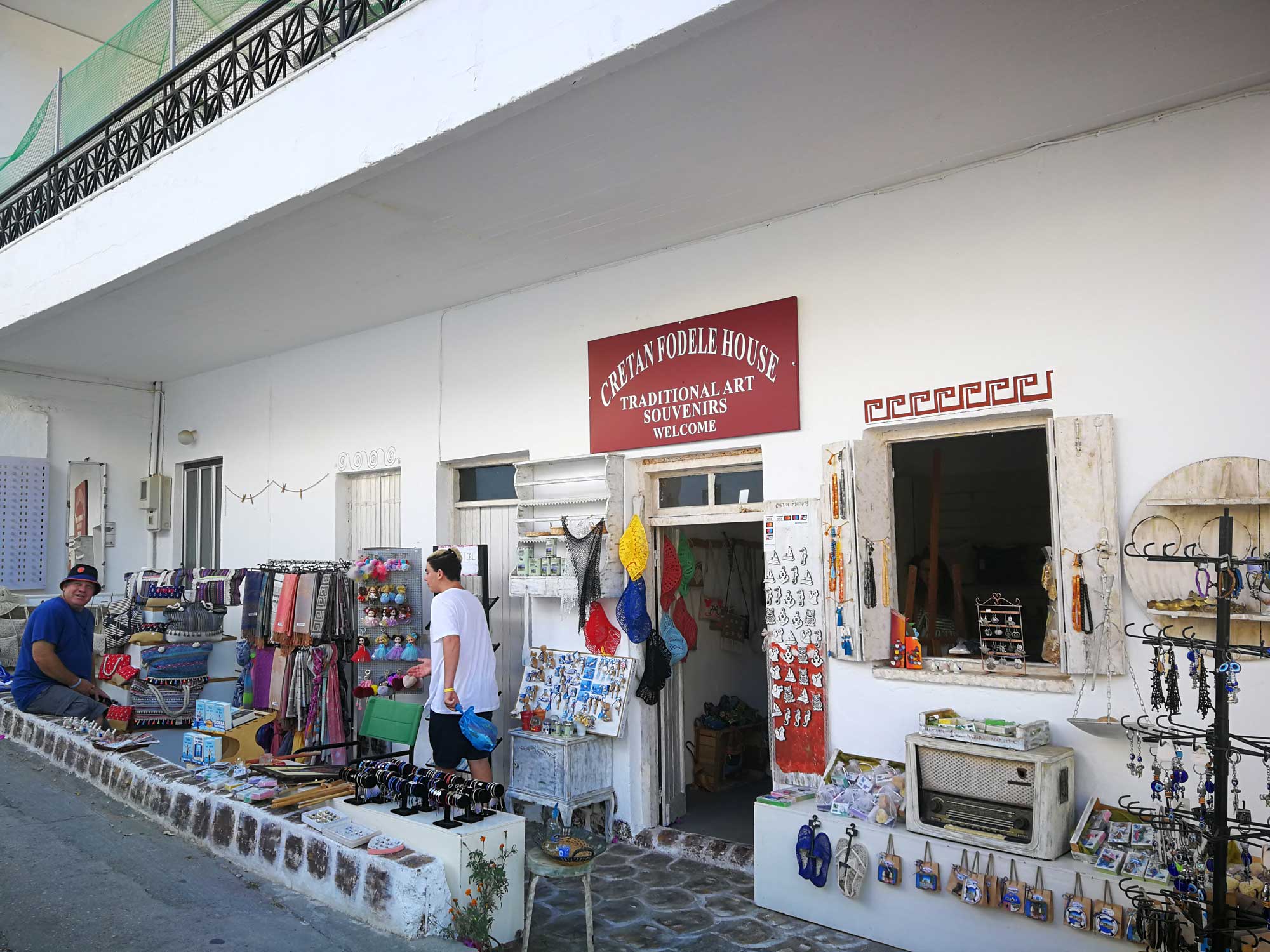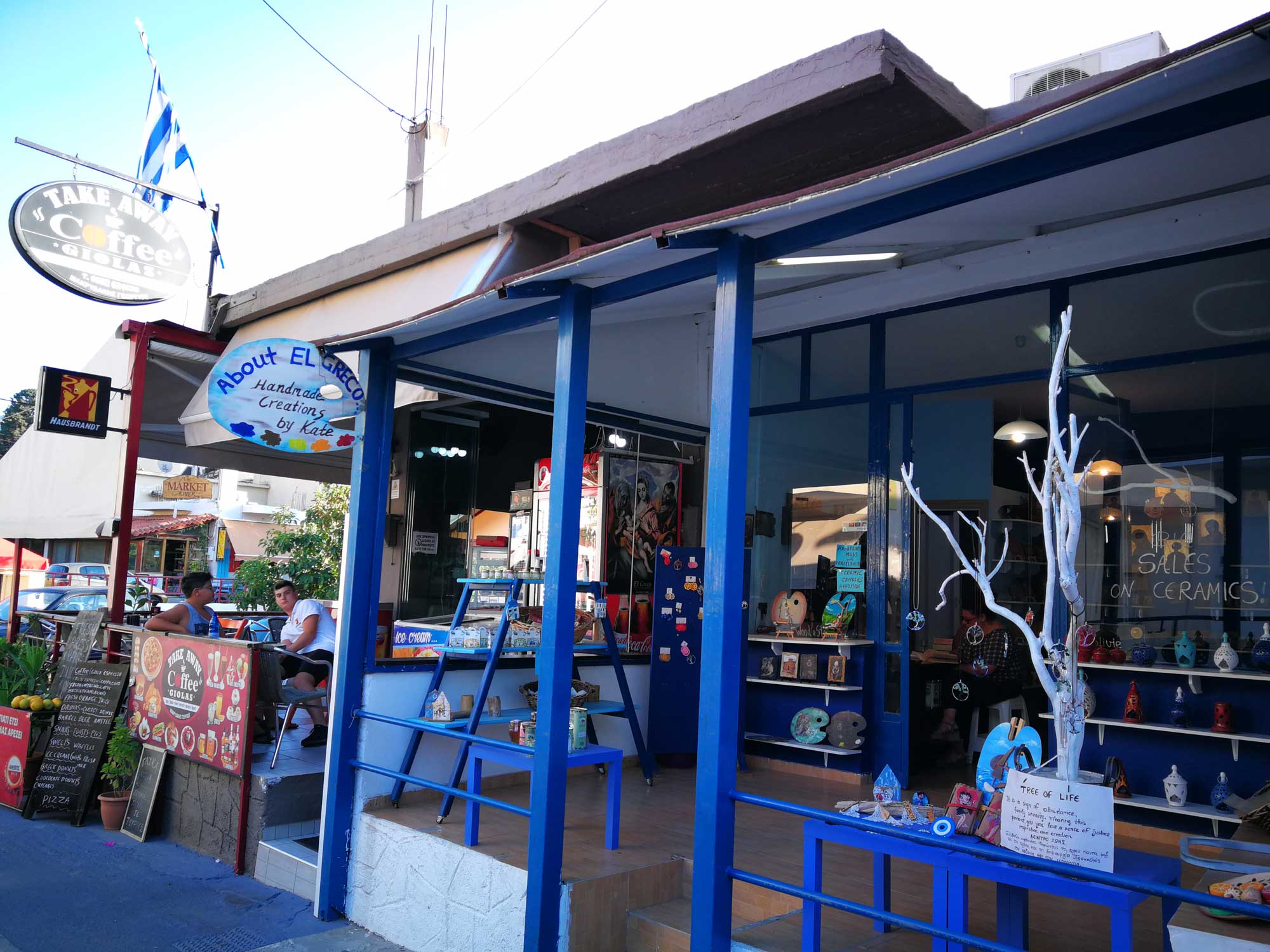 Artisanal goods are so popular in Fodele that they even have a "Souvenir Street" with a lovely cafe at the beginning of what will be a massive shopping area full of Cretan fabrics (tablecloths, kitchen towels, aprons, clothing, mcramé bags, and more) and carpets.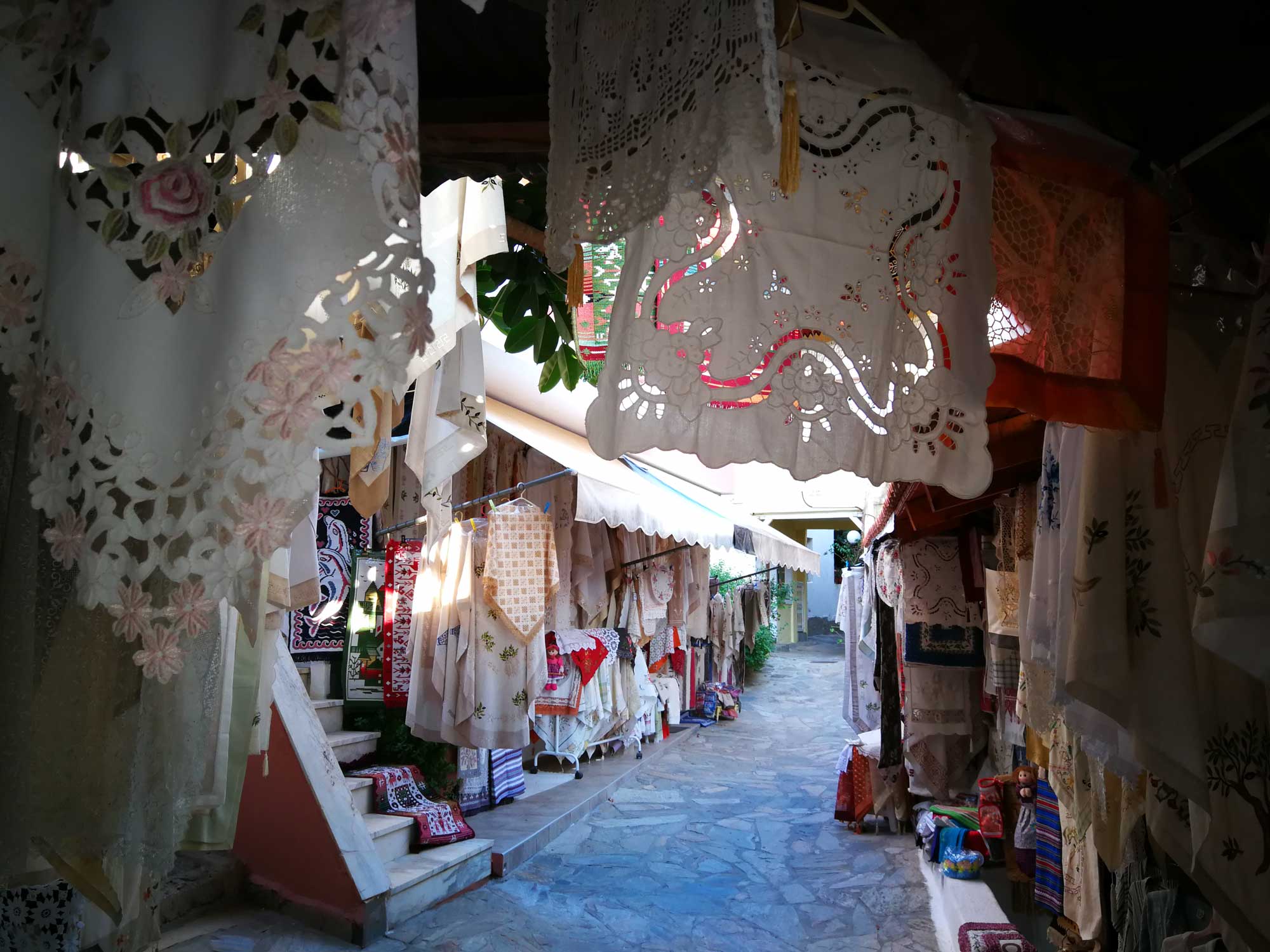 When you walk past the Souvenir Street, you find the path that leads to the forest – a favored place for nature walks and hikes in Fodele. Before the path, a small park with sculptures makes a perfect spot to stop to appreciate the talent of the local artists.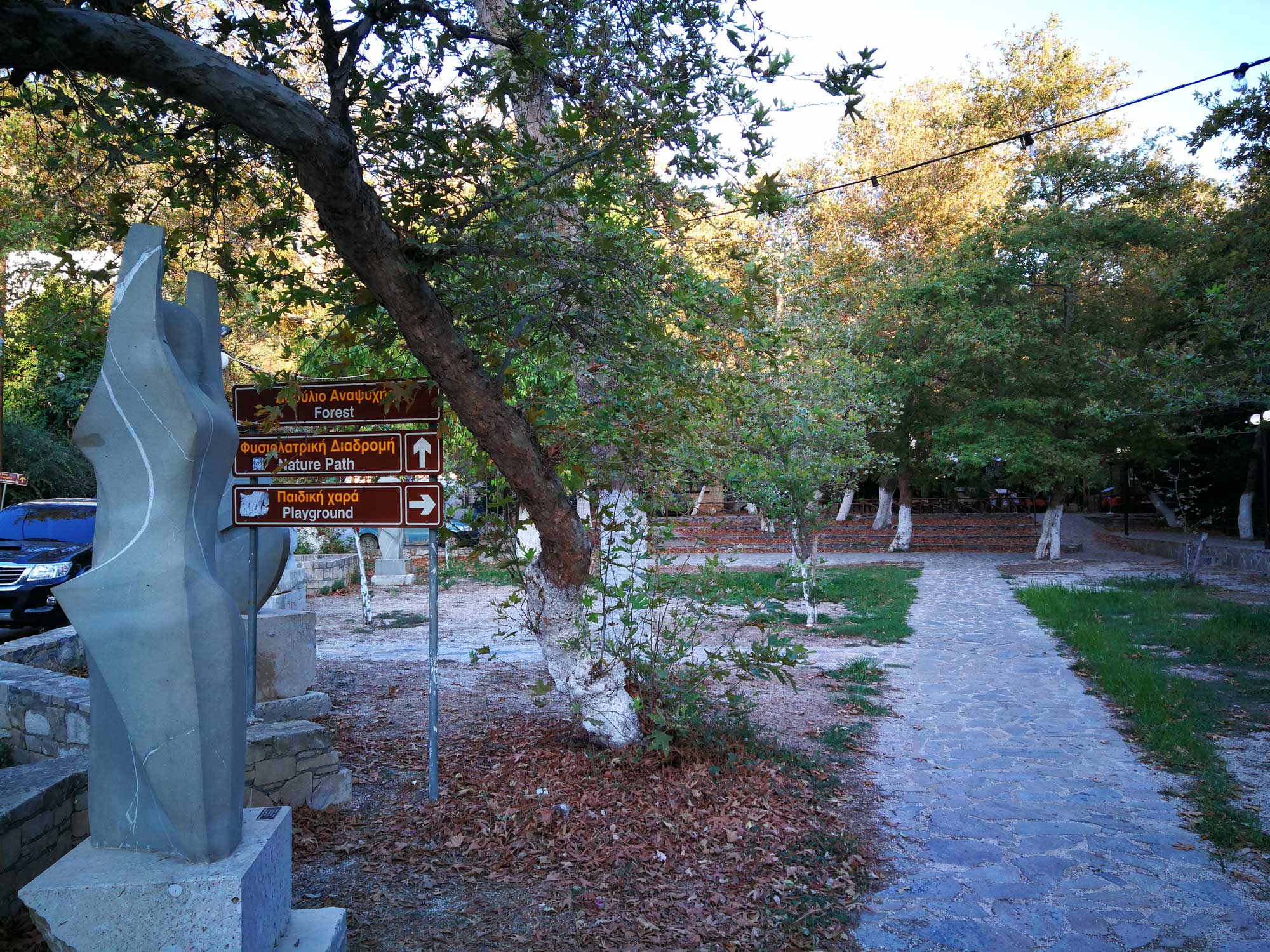 The forest of Fodele is an oasis of green, with scenic paths, perfect for "forest bathing."
Shinrin-yoku is the name given to the Japanese art of "forest bathing," contemplative walks through the woods that reconnect the individual with nature and can lead to decreased stress, natural mood elevation and even a stronger immune system.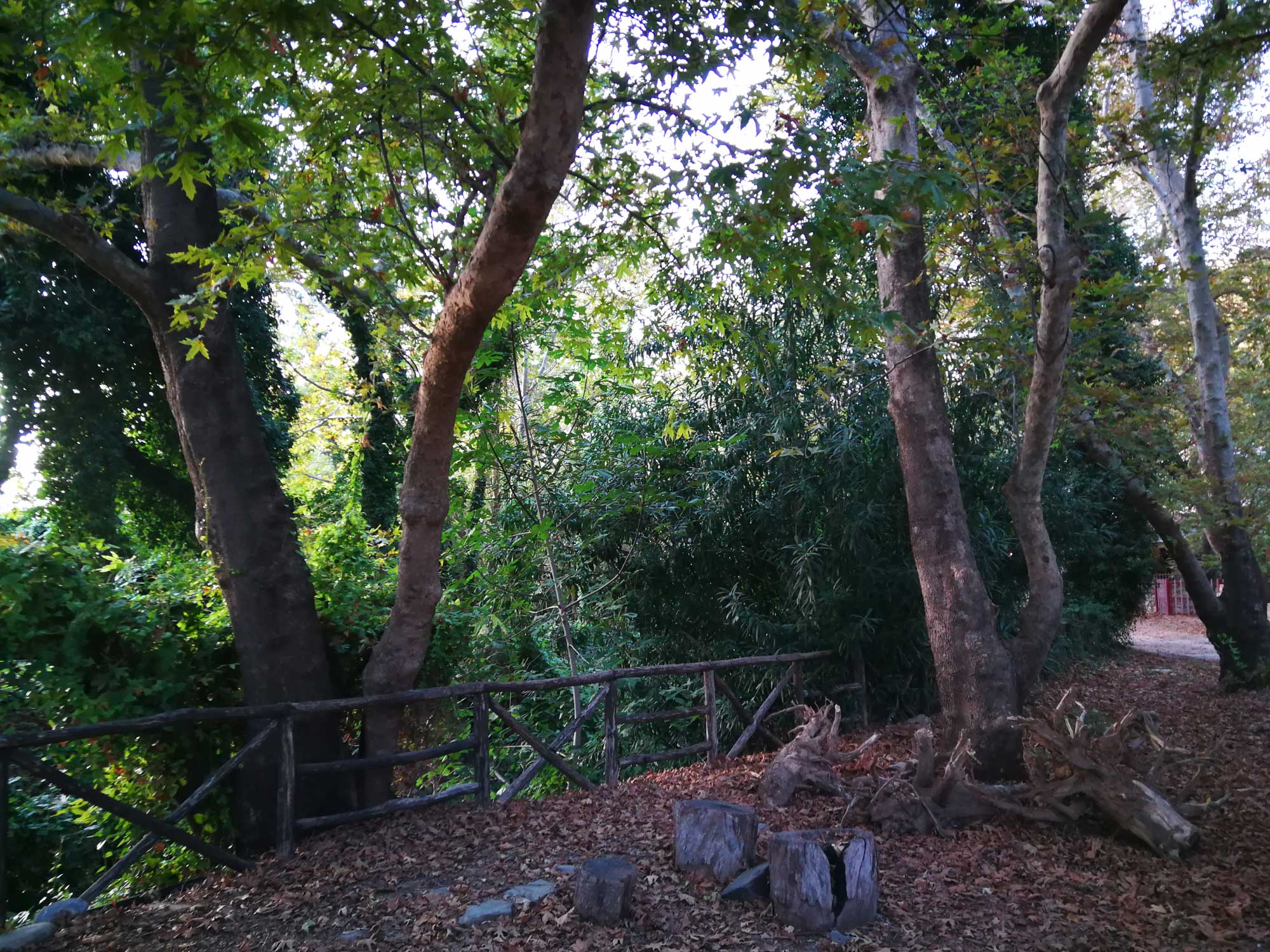 There's also a small playground in the forest of Fodele. Here, you will see the local children playing or feeding the ducks.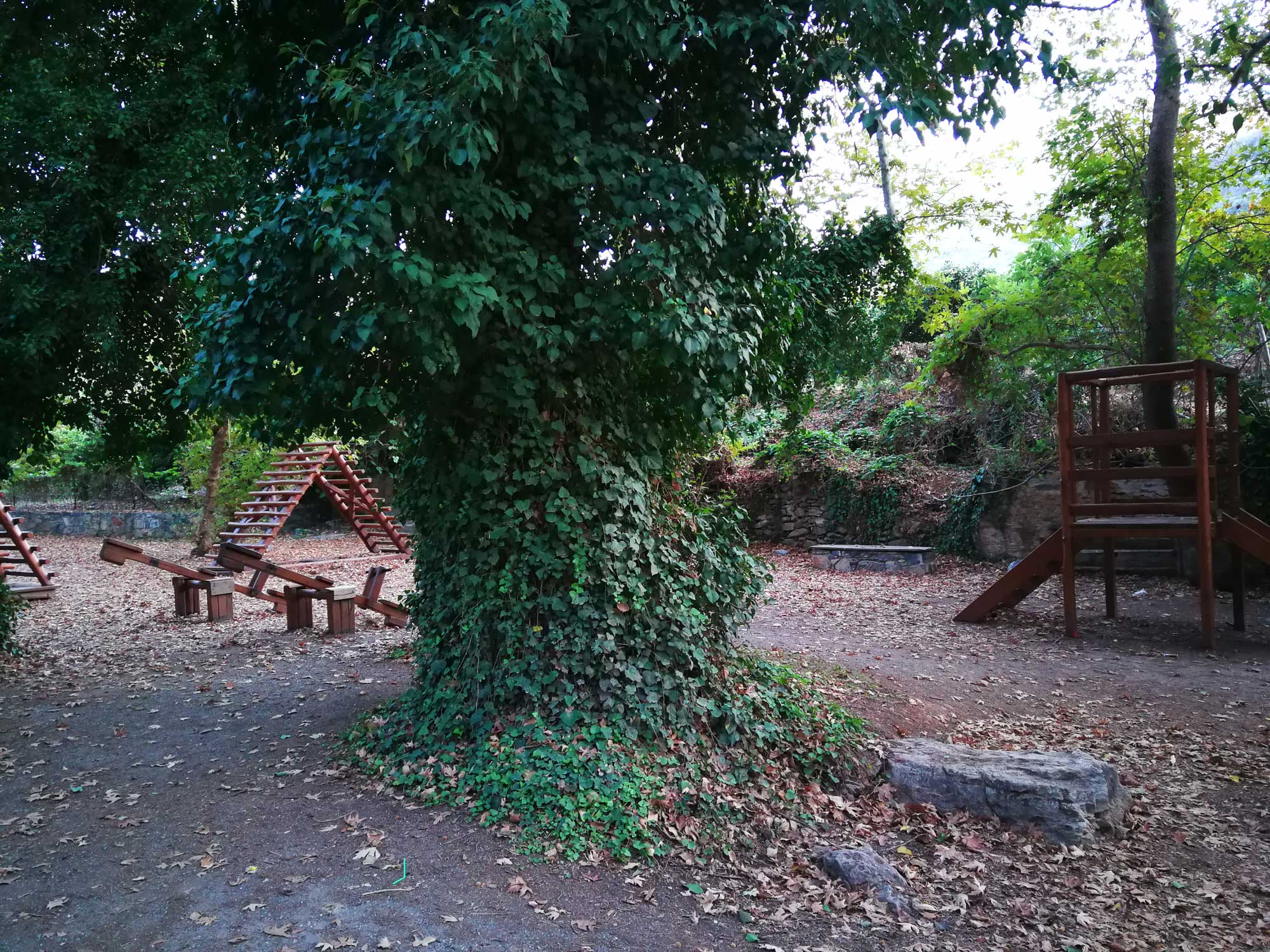 Original images ©Mihaela Lica Butler. Used with permission.