October is the so-called "shoulder season" to visit Crete. The first half of the month will be sunny, with temperature averages around 24°C (75.2°F) and water still warm enough to swim, especially if you wear a full-length wetsuit.
You can expect slightly lower temperatures, wind, and some rainfall in the second half of October, marking the beginning of the Cretan winter.
Most hotels close their doors around October 15; however, at Fodele Beach Hotel, we remain open until the last day of the month since our hotel operates from May 1 until October 31 every year. We also offer exceptional accommodation discounts in October – ideal for a memorable all-inclusive family holiday.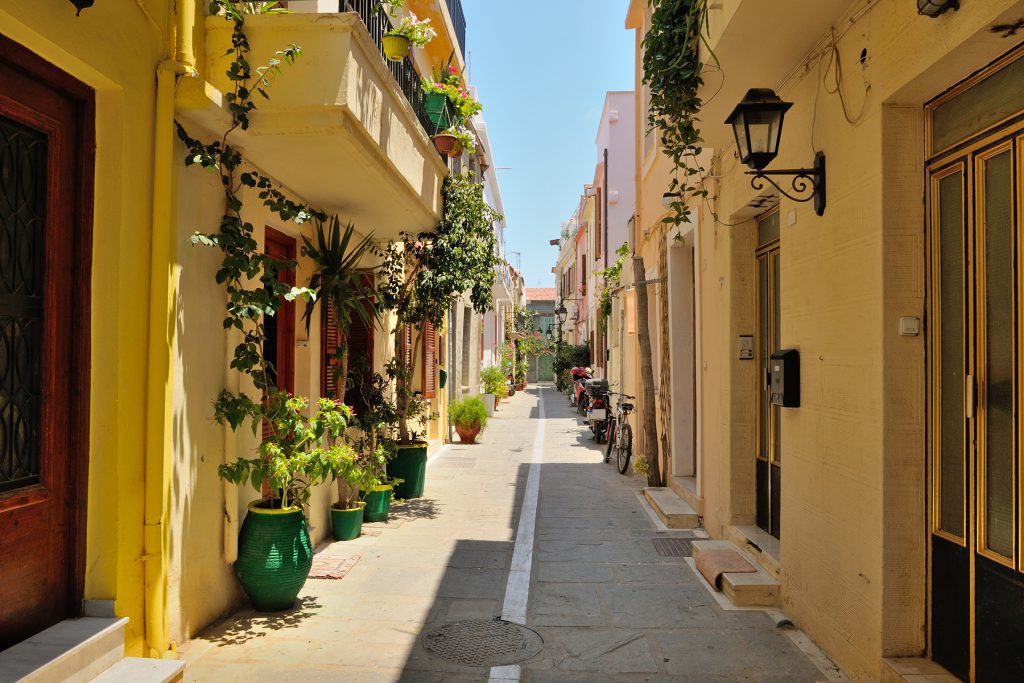 Things to Do on Crete Island in October
Sightseeing: with a large part of the tourist crowds out of your way, you can explore your favourite cities at your pace and take time to admire street art, monuments, and architecture at ease.

Shopping: in large cities like Chania, Rethymno, and Heraklion, the souvenir shops are still open, offering excellent end-of-season discounts. Malls and shopping centres have reduced prices too, and you can buy affordable designer fashion – either international brands or Cretan-made.
Visit archaeological sites: Knossos, for example, is very crowded in high season. The queues are interminable: even if you arrive early in the morning, you will end up rushing among the ruins of the grand Minoan Palace under the scorching summer sun. The Minoan Palace of Phaistos is another archaeological site open year-round, and so are the Minoan Palace of Malia, the Minoan Palace of Zakros, Ancient Polyrrenia (an open-air site in Chania), and Ancient Eleftherna – which also has an Archaeological Museum.
Visit local museums: Most museums stay open off-season to offer local schools and other visitors the cultural experience they crave without facing the tourist crowds. Among the most interesting museums you could visit in Heraklion in October, we mention the Heraklion Archaeological Museum, the Historical Museum of Heraklion, the Kazantzakis Museum, and the Natural History Museum of Crete.
Dine like a local: Most tavernas remain open in the first half of October, and those in populated cities also stay open in the winter. Try Peskesi in Heraklion for an authentic, award-winning Cretan fare. In addition, several fish tavernas overlook the Old Venetian harbour promenade, serving fresh seafood daily if you like fish. Of course, you will find restaurants specializing in meat dishes too. And, if you are a vegan or vegetarian, ask the servers what they have: usually, fava, gemista, seasonal salads, fried zucchini, and horta greens are always on the menu, regardless of the restaurant's specific.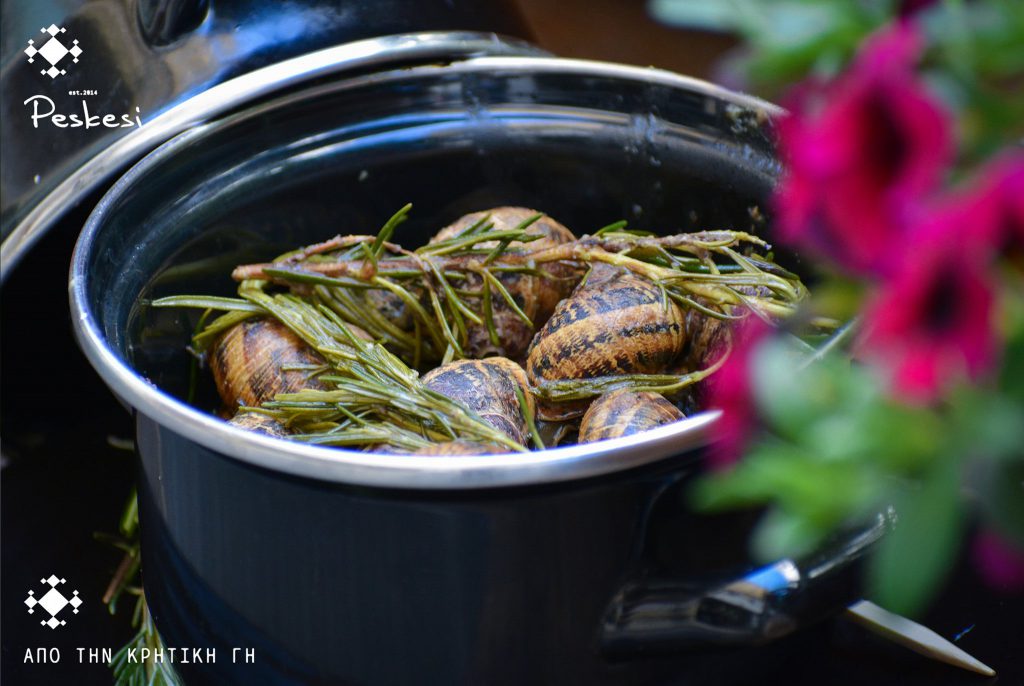 Discover the countryside: Go for a drive and admire rolling hills with endless olive groves, vineyards, and citrus orchards. You can rent a bike and ride on a country road where there is less traffic. Horseback riding tours are also popular in October if you are an experienced rider. If not, they are not recommended, as the terrain is unpredictable, and you could quickly lose your balance.
Go for a hike in the mountains: October, especially its first half, is the ideal month to hike the Cretan gorges. There are many canyons in the Heraklion regional unit: Agiofarago Gorge, Rouvas Wood and Gorge, Kounaviano Gorge (spectacular vegetation here), Astrakiano Gorge, Agios Charalambos Gorge (you will also want to visit the village Ano Asites when you are here), etc. While the weather is excellent for hiking, you must wear proper footwear and bring snacks and water. And, as always, respect the environment and "leave only footprints."
Go to the beach: You can still sunbathe and swim in October. Many water sports centres remain open, offering SUP, windsurfing, kitesurfing, and other sporting activities. In addition, since most of the tourists are gone, you will enjoy space and quick service from the local beach tavernas.
Book a discovery tour: Sightseeing tours are OK, but local guides also offer discounted discovery tours: food tours, wine tours, and even beer tours. In addition, safari trips will help you experience Crete on rough terrain, see mountain villages, and understand the lifestyle of the locals.
As you see, there are many things to do in Crete in October; however, if you want parties by the beach, this is not the month for you. Some tavernas may have live music and dance but will not stay open until dawn. Visit Crete in October to relax and take in the last days of the Cretan summer.